About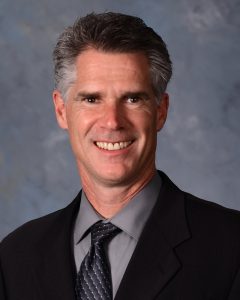 Rep. Friess was born and raised in Southern Illinois. He and his wife of 32 years, Miki, grew up in Randolph County and graduated from Chester High School. They now reside in Red Bud, where they raise their two children, and Miki teaches at Red Bud Elementary School.
After graduating high school, Rep. Friess enlisted in the Air Force as an aircraft mechanic. He completed his active duty obligation and joined the Air Force Reserves as a Flight Engineer on the C-141, during which time he was stationed in Charleston, South Carolina. Desert Storm began and he found himself on numerous support missions flying into the theater to support the war effort. After Desert Storm, Rep. Friess worked for a Delta Airlines in Atlanta, Georgia as an aircraft mechanic before returning to school. He put himself through college and earned a degree in Criminal Justice from Mercer University with honors and was recognized as the Most Outstanding Criminal Justice Student. Rep. Friess went on to earn his Juris Doctorate from John Marshall Law School.
David and Miki returned to Southern Illinois to raise and instill Southern Illinois values in their two children. He is a member of Ebenezer Church in Rockwood, Illinois, a member of the Red Bud VFW, the Chester American Legion, the Randolph County Bar Association, and he enjoyed coaching his son and daughter in youth sports.