On January 13th, 2023, State Representative David Friess honored the first group of mentors and mentees of his Women's Leadership Initiative. The group enjoyed dinner at Reids' Harvest House in Chester, IL. The dinner was the perfect time to reflect on the success of the mentorship program.
Each member was presented with a certificate in appreciation of their participation and commitment to the program. The mentees and mentors expressed the many ways the program was of benefit. Mentors helped to guide the students through some of the tough decisions they are faced with as they choose their educational and career pursuits.
"I am grateful for the success of our Women's Leadership Initiative. Throughout the program, the students were introduced to like-minded professionals in the fields in which they have an interest. Many of our mentors expressed gratitude for allowing them to share experiences and knowledge with the students. Knowing they have made a difference gives a great sense of pride. We are excited at the success of this initiative as we seek new mentors and mentees for our upcoming session of the program."
For more information, visit www.RepFriess.com or call his district office at 618-282-7284.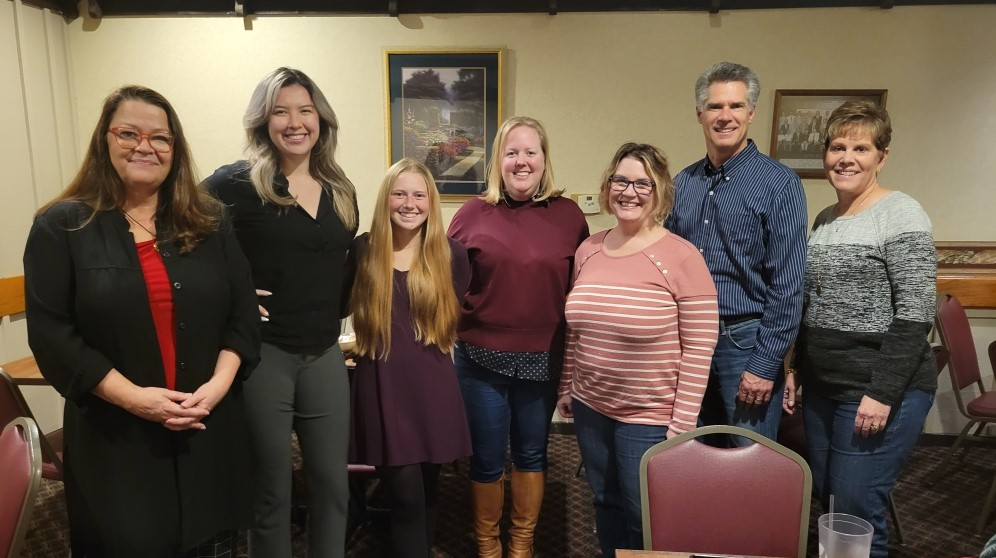 (Pictured above from left to right, Cathy Dupertuis – District Director for Representative Friess, America Gutierrez – Student at Southwestern Illinois College, Anna Wolter – Senior at Red Bud High School, Rebecca Cooper – Attorney at Law – Cooper, Gilbreth, & Doyle Law, Red Bud, Rita Sickmeyer, Owner of EZ Travel – Sparta, State Representative David Friess, and Susan Harbaugh – Acting Mayor of Red Bud)