Discussion about the Pierre Menard Home
Today I met with Department of Natural Resources Deputy Director Natalie Finnie to discuss the Pierre Menard home in Randolph County. The historical site has fallen into disrepair and today's discussion surrounded the future of the home. The home needs much attention, it is my hope that talks will continue and a plan to save this historical landmark can be made.
More about the Pierre Menard Home can be found here: 
National Drug Take Back Day
Tomorrow, Saturday, April 30th, is National Drug Take Back Day. The U.S. Drug Enforcement Administration (DEA) and its partners among U.S. law enforcement, operates a series of Prescription Drug Take Back Events to encourage the free disposal of unwanted prescription drugs.
I, along with the Sparta Police Department, held one such event last week to correspond with National Drug Take Back Day. The event was a great success with the collection of around 125lbs of prescription medication. Thank you to all who stopped by!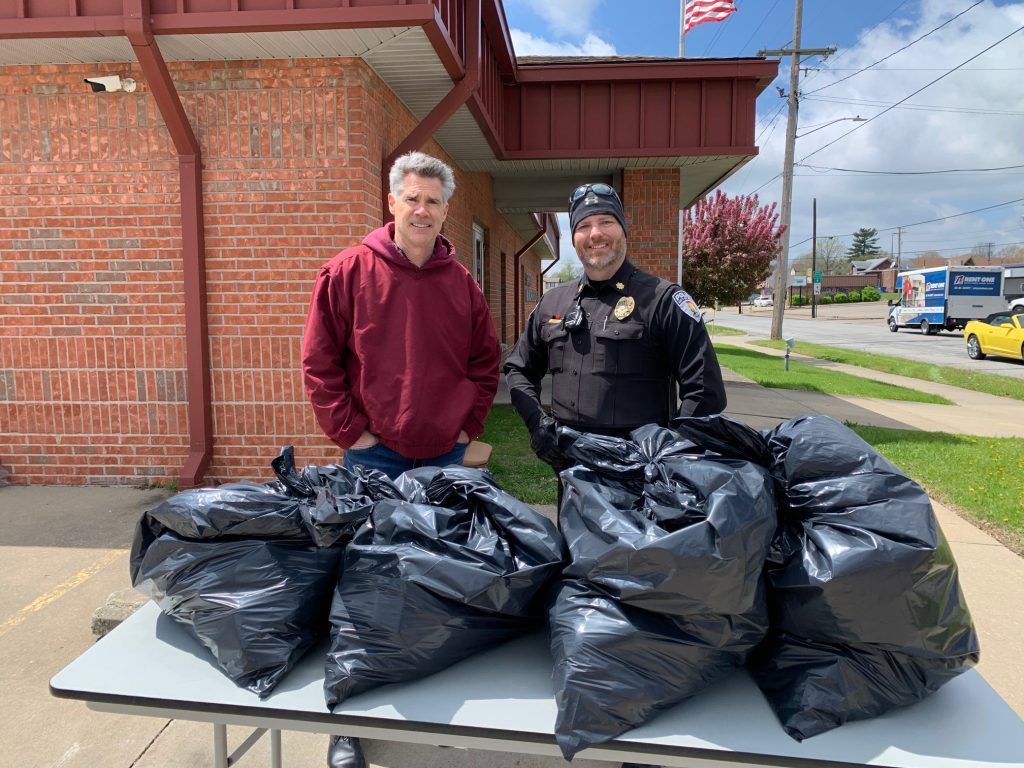 DCFS Director should Resign
Department of Children and Family Services Director Marc Smith has now been held in contempt for the ninth time after once again for failing to protect the children under DCFS care. Calls for his resignation are growing louder. House Republican Leader Jim Durkin recently added his voice stating:
"Unfortunately, contempt of court orders against DCFS have become business as usual for the Pritzker administration. Governor Pritzker clearly isn't bothered by a ninth contempt of court charge against DCFS Director Marc Smith and has done nothing about it – that is simply unacceptable. The Governor has had three and a half years to get this agency under control – he owns this ongoing tragedy. Since the Governor has failed to take action, I call on Director Smith to resign for the good of the children in this state who depend on DCFS."
Years in the making, this most recent tragedy underscores just one of the many failures of this administration. I too call upon Director Smith to resign. We can no longer allow these failures to continue harming children.
Lewis and Clark Historic Site to celebrate Anniversary
One of the most historic expeditions that ever flew the American flag, the 1804-1807 Lewis and Clark Expedition pushed off from Camp Dubois in what was then the Illinois Territory. From their campsite on what was then the western edge of the United States, the men led by Meriwether Lewis and William Clark set off in small, shallow boats to make their way up the Missouri River by pole and oar. Their difficult journey would open President Thomas Jefferson's new Louisiana Purchase to American maps. Jefferson had privately advised the explorers, if conditions were good, to keep pushing until they and their men reached the Pacific Ocean. When the Corps of Discovery pushed off into swirling spring waters on May 14, 1804, they could not have known whether or not they would get across the Rocky Mountains.
Volunteers and State interpreters will once again re-enact this key event in American history during the first full weekend in May. The celebration and observance will take place at the Lewis and Clark State Historic Site near Wood River, Illinois on May 7, 2022 and May 8, 2022. Volunteers, including reenactors dressed in military garb, will portray the day-to-day lives of those who participated in the event, including pioneers who were beginning to farm the new land around the Corps campsite.