Albers, IL… State Representative David Friess' District Director Cathy Dupertuis had the pleasure of meeting with the Illinois Green Industry Association and Home Nursery, Inc. during the latter's 100th Anniversary event at their Albers Farm location in Albers, Illinois, on September 30th. The Executive Director of Illinois Green Industry Association, Kellie Schmidt had extended an invitation to representatives in the region to attend the event.
On behalf of Representative Friess, Cathy was able to meet with several growers and constituents who share a passion for horticulture and agriculture. She also had an opportunity to speak to several of the attendees about what it means to them to be good stewards of the land and the businesses they cultivate.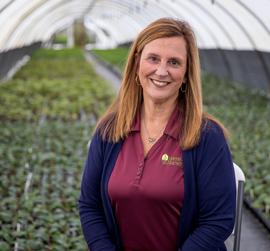 Home Nursery has taken an active role in service to the community for 100 years. As long-time Rotarians and community leaders, they understand the value of partnerships and how giving back builds a stronger community.
Ann Tosovsky – President/Owner of Home Nursery, and Tom Lowe – VP of Production, gave all of the attendees an informative, and eye-opening, tour of the Albers Farm.
"I had never seen an operation of this size and efficiency. As far as the eye could see the farm grows hundreds of species of shrubs, trees, perennials, and so much more", said Cathy. "We were able to see a variety of plants, and not once did I see one that looked unhealthy."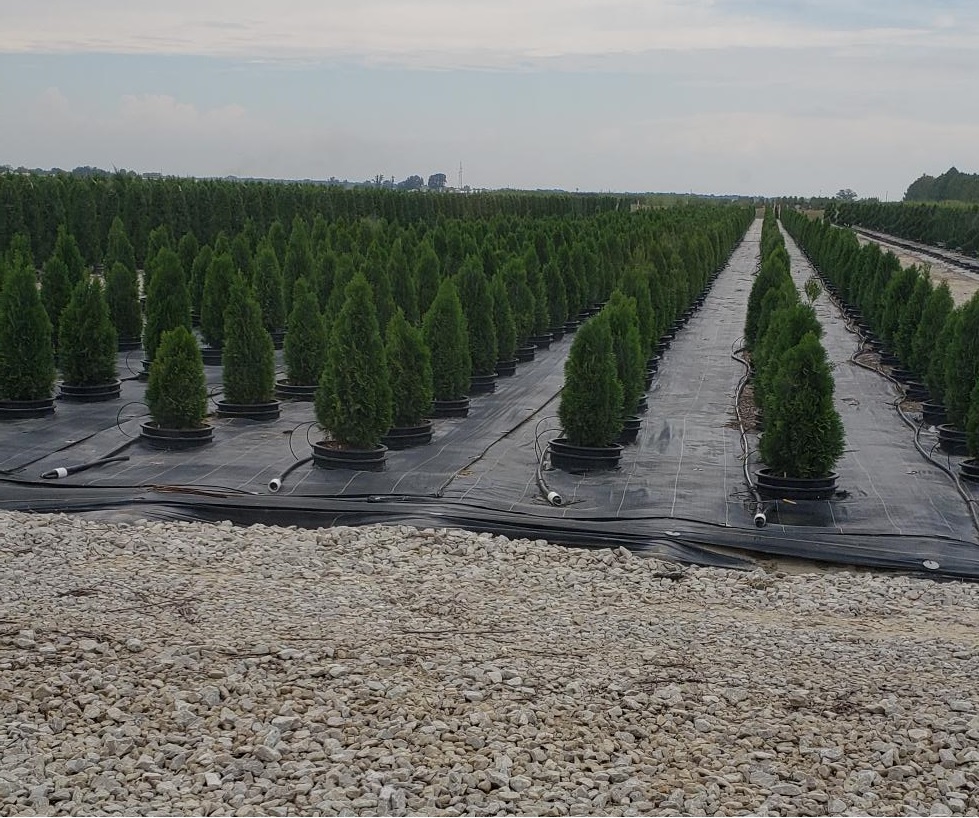 A multi-generational operation, Home Nursery, Inc. is acutely aware of the impact they make on the land they utilize. One of the largest wholesale growers in the Midwest, the company has recently purchased 138 acres in McMinnville, Tennessee for an additional production facility. Plants are grown at the Tennessee location and sent back to Illinois when ready and then shipped to customers from Albers. Maintaining a sustainable footprint is key to the longevity of the company. The operation utilizes rainwater from several ponds around the property for irrigation to sustain plant lifecycles. Within the past five years, the farm has likewise installed an impressive solar grid to conserve on-site energy while also providing energy back to the grid. Attendees were also able to watch Home Nursery employees in action, utilizing a new piece of equipment that can trim shrubs in seconds. The impressive machine makes the process more efficient while cutting down on labor costs.
Cathy would like to thank the Tosovsky family and the Illinois Green Industry for allowing the Office of State Representative David Friess to be a part of the event. "The event was one to remember, and we look forward to the opportunity to work with them and other industry partners in the future to help Illinois grow", concluded Cathy.